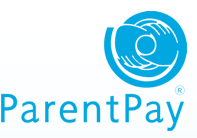 Ladybarn Primary School

Dream it, achieve it!
Who are we?
Ladybarn Primary School is aiming to create a friendly, lively and dynamic group of parents, carers and school staff, all committed to supporting our school and its pupils by raising funds.
Friends of Ladybarn, depends upon a continual cycle of parent involvement. As children reach their final year, so do their parents. Friends of Ladybarn, need and benefits from continuously regenerating membership with new parents; if you are interested in supporting the Friends of Ladybarn then please come along to a meeting! We meet in the Community Room at Ladybarn near the Office. We meet on Fridays at 9:15am.
What do we do?
Share fundraising ideas.

Plan and organise events such as the Christmas Fair, the Eid Celebration, Coffee mornings and lot more.

Make craft items to sell at future events.

Sell raffle tickets at events.

Seek donations for prizes from the local community and businesses.

Set up before and tidy up at the end of the event.

Work as a team and have fun!
Why join?
Make a difference; raising funds for your child's school is worthwhile and rewarding.

Help your child to achieve, the more involvement you have with your child's education, the better.

Become a role model; when your child sees that you're involved in their school, it shows them how important you think their education is. In turn, they see you as a good role model, undertaking voluntary work and helping the community. All of this helps them to become good citizens in the future.

Find out more about our school.

Get experience, develop skills and gain confidence.

Have fun!! It really can be great fun helping with fundraising events. Whether it's having wet sponges thrown at you at the summer fair or calling the numbers at the bingo night, you will enjoy being part of this group of similar minded people!
The money raised by the Friends of Ladybarn benefits the children at the school by providing them with resources, equipment and experiences – things that the school might not otherwise have been able to afford.