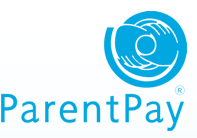 Ladybarn Primary School

Dream it, achieve it!
Head of School - Miss Swailes
In 1995 I graduated with a degree in sports and history from Birmingham University. I then decided I wanted to be a primary school teacher so completed my PGCE the following year and have been working ever since.
I worked in a number of schools around the country before joining Ladybarn Primary in 2001 as a year 1/2 teacher and have gradually worked my way up to become the Head of school. I loved school myself as a child and was the first person in my family to attend university.
I have a strong belief that education, learning and hard work can change lives and this is what drives me to continue to raise aspirations and life chances for your children. Sport has always been a massive part of my life and I still run, swim, cycle and go to the gym most days. Throughout the summer months I still compete in triathlons although I am now in the veteran category!