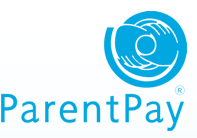 Ladybarn Primary School




Dream it, achieve it!
Our Summer 2, week 6 physical challenge!
Exercise with Miss Khalil from Green End
Mr Okorie from Ladybarn, key stage 1... and key stage 2 work outs
Mrs Teague from Green End has made a meditation audio clip for all the children to use to de-stress and keep calm.
Mrs Teague from Green End has recorded this video for the children to watch to help with being calm and relaxed. It works best in a quiet room for the children to really concentrate on, with no interruptions.
Miss Maddocks from Ladybarn has made a video for the children to watch and join in with with lovely relaxation breathing activities
To help with healthy food choices during lock down, Manchester Fayre have produced a helpful selection of recipes which you can download by clicking here
​
They have also created a fun activity worksheet for children to complete, which links to the Eatwell guide shown here. Click on the image to download a copy.
​
To download the activity sheet, click here