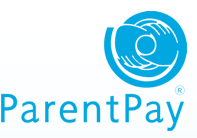 Ladybarn Primary School

Dream it, achieve it!
All our teachers have Qualified Teacher Status.
Leadership
Mrs Vyas - Executive Headteacher
Mr Caldwell - Head of School (click to find out more about Mr Caldwell)
Miss Taylor - Deputy Headteacher
Mrs Eagle - SENDCo
​
Assistant Headteacher EYFS: Miss Cree (also Class Teacher, Nursery)
Assistant Headteacher KS1: Mrs Gosling (also Class Teacher Year 1)
Assistant Headteacher Lower KS2: Miss Quinn (also Class Teacher year 4)
Assistant Headteacher Upper KS2: Ms Nanah (also Class Teacher, Year 6)
​
Early Years and Foundation Phase
Teaching Staff:, Ms Green (Reception), Mrs Burnham/Mrs Lad (Nursery), Mrs Zannettou-Kriticos (Reception).
Support Staff: , Mrs Maddocks, Miss Raistick, Mrs Wood & Ms Bowers (Nursery), Ms Brookes & Mr Cowling (Reception)
Reading Support Assistant: Mrs Bailey, Mrs Wachholz-Lucas, Mrs Simon
Additional Support: Mrs Amri, Miss Money
Key Stage One Phase
​
Teaching Staff: (Year One), Mrs Chudasama (Year One), Miss Alker (Year 2 MAT Cover), (Miss Copeland (MAT leave, Year 2) Mr Troop (Year 2 teacher)
Support Staff: , Miss Powell, Miss Miah (Year One), Ms Toulson-Burke, Mrs Barker (Year Two)
Reading Support Assistants: : Mrs Ahern, Mrs Mahmood, Miss Varughese, Mrs Woodfield
Additional Support: Miss Money, Mrs Simmons, Ms Tofarou, Mrs Abdalqader, Mrs Whelan, Mrs Bano
Lower Key Stage Two Phase
Teaching Staff: Mr Everton (Year 3 , Ms Richardson (Year 4, Miss Armstrong (Year 4)
Support Staff: Mr Moore, Mrs Iwnicki, Ms Baron, Mrs Pook
Reading Support Assistant: Mrs Baily
Additional Support: Mrs Parkes, Mrs Roche, Ms Simon
​
Upper Key Stage Two Phase
Teaching Staff: Miss Jenks (Year 5), Ms Shah, (Year Five), Miss Crean Walker (Year 6), Ms MIddlemast (Year 6)
Support Staff: Ms Wallis , Ms Hampson,
​
Cover Teachers:
Mr Leishman
Mrs Rehmanwala
Mr Bishop
​
​
Across the School Support Staff:
Ms Evsen-Lord - (EAL Intervention TA)
Mr Okorie (Sports Coach)
Mrs Dorrian (SEN Intervention TA)
Ms Iwnicki (SEN Intervention and Cover)
​
​
Administration Staff
Mrs Flynn (School Business Manager)
Miss Foster (Administration Assistant)
Ms Sinclair (Administration Assistant)
​
Lunchtime & Cleaning Staff
Mrs Currie, Mrs Ali, Mrs Butler, Mrs Doyle, Mrs Hampson, Mrs Gallagher, Mrs McCann, Mr Pickford, Mrs O'Rourke, Ms Sultan, Mrs Sultan, Mrs Wall, Mrs Walsh, Mrs Amri, Mrs Donnelly
​
Kitchen Staff
Mr Babu, Mr Chowdhury, Ms Nicholson, Ms Chaisty, Ms Nester, Ms Kedian
​
Across the Trust
Mrs Kiernan - Attendance Support Worker
Mr Carson (Finance & Premises Director)
Mrs Beecher (Personal Assistant to Exec Head & Trust Heads of School/Governance & Compliance Manager)
Mr Greening (IT Network Manager)
Mr Maguire (ICT Support Technician)
Miss Swailes - Pos Covid Recovery Work
Mrs Asif (EAL Leader)
Mrs Nixon (Assistant SENDCo)
Mrs Clarke (Parental Support)
Ms Jabbari - Arabic Support TA
​