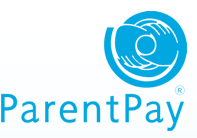 Ladybarn Primary School

Dream it, achieve it!
Our curriculum intent is to take the children on a journey from nursery through to year 6. It is an ambitious curriculum that has been developed with the children's starting points in mind and adapted from the National Curriculum to ensure it is broad, balanced and challenging. The curriculum will develop in all children the skills, knowledge and behaviours in all areas to help them thrive in Key Stage 3 and beyond.
Our curriculum is created on the basis of capturing children's interest and imagination through all subjects. It draws on relevant learning experiences and involves a significant level of first hand experiences for all children. The learning will challenge all children across the breadth of academic areas.
There is a strong emphasis on the basic skills of reading, writing and mathematics. Both the basic skills curriculum and the wider learning opportunities and experiences are individually designed by our staff for our school and our children. This ensures that the children are highly motivated and inspired by a tailor-made curriculum which fully meets their learning needs. A focus on first hand experiences ensures that children are able to move from the concrete to the abstract in their learning, applying skills and learning to different challenges. The children will develop excellent communication skills which will enhance their learning in Literacy and also lead to them becoming confident and articulate 11 year olds, able to speak confidently in a range of formal situations.
​
All children will be motivated to maximise their sporting skills and the school employs specialists to achieve this. There are weekly competitive opportunities across the Trust and within the locality. In addition, our pastoral support programmes is innovative and personalised. All children are fully nurtured and supported to ensure that they are equipped with the skills to succeed highly in secondary education and beyond.
​
To obtain further information about our curriculum, please contact Mrs Vyas - head@ladybarn.manchester.sch.uk
Our curriculum for 2020-21 has been devised to take into account the school lock downs since March 2020. The Autumn term curriculum was devised to be a 'bridging' curriculum to ensure children are all caught up and working at age appropriate units of work.
​
New curriculum coming soon - currently being piloted - ready for September 2021