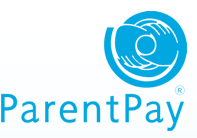 Ladybarn Primary School

Dream it, achieve it!
School of Sanctuary Award
In March 2020, all three schools in the trust were delighted to receive the prestigious 'School of Sanctuary Award' - the first schools in Manchester to get this! A School of Sanctuary is a school that is committed to being a safe and welcoming place for those seeking sanctuary. The School of Sanctuary Award is given by the City of Sanctuary movement to schools that have an exceptional commitment to diversity and have consistently put the sanctuary principles into practice.
The judges said that they were massively impressed by all the wonderful initiatives that they had seen. One judge said she wished that she was a teacher at one of our schools and another judge wished that he was a pupil there! They all felt certain that the work they had seen were excellent examples that they could highlight to schools nationwide calling us 'sanctuary champions.' "You clearly continue to adapt your creativity & resources to meet a variety of changing needs & criteria," they noted, referring to our work on bringing communities together to foster harmonious relationships.
The Colours of Us
As a Trust, we have been celebrating all the different skin tones in each class. After using the book, 'The Colours of Us,' as a stimulus, the children had a go at painting their skin tones mixing the colours using paints - the younger children used flesh tone watercolour pencils / crayons. Some children used similes to describe their skin tones, just like in the book. For example, "My skin colour is like sweet caramel." "The
colour of my skin is like a soft, sandy beach." "My skin colour is like sweet honey." "The colour of my skin is like yummy brownies." Children described their skin colour as special, beautiful and something that made them proud. Many agreed that if we were all the same, life would be very boring! We displayed our work in school and are sharing these virtually for all to see!
Click the flags below to find out more about our work on Global Diversity.