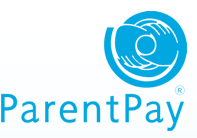 Ladybarn Primary School




Dream it, achieve it!
The Claims Portal
If you are required to utilise the Claims Portal to submit a personal injury claim against us for either an employers or public liability matter then details of the correct portal ID and Compensator can be found on the attached link http://academyreferral.co.uk
We are a member of the Risk Protection Arrangement (RPA) administered by the DfE.
Contact Us
Ladybarn Primary School
Briarfield Road
Withington
Manchester
M20 4SR



Telephone: (0161) 445 4898 - Miss Foster or Miss Sinclair will normally be your first point of contact on telephoning school.
​
Staff details can be found here ​
​
​
Copies of all information found on this website can be requested by calling us on the telephone number above.