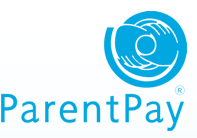 Ladybarn Primary School

Dream it, achieve it!
School Uniform
Compulsory Uniform
Yellow School T-Shirt
Black trousers (never jeans), shorts, skirt, pinafore
School sweatshirt or royal blue jumper or cardigan
Black shoes or completely black trainers (no lines or logos)
Black Hijab
White, grey, black or navy socks, black or navy tights
​
For the summertime: Blue or yellow gingham checked dress
PE KIT
White T shirt
Black shorts/tight leggings
Black track suit bottoms for when it is cold.
Pumps / trainers for outdoor games (please can you make sure that if the trainers/pumps have laces the children know how to tie their own laces).
If your child wears a Hijab they must be wearing a tight fitting one for PE/Games/Dance lessons.The children are not allowed to wear football shirts for games or PE lessons.
JEWELLERY/HAIR ADORNMENTS/NAIL VARNISH
The children are not allowed to wear jewellery in school, apart from a wrist watch and very small stud earrings. No earrings will be allowed when having a PE/Dance/Games lesson. If the earrings need to be removed please make sure that your child knows how to remove them.
All hair slides, ribbons and Alice bands must be blue, yellow or hair coloured. They should be of a simple design.
No nail varnish can be worn.