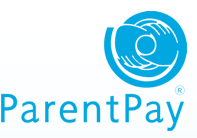 Ladybarn Primary School




Dream it, achieve it!
and at our other Trust schools
Intent
Our PSHE curriculum intent is to ensure that children are given age-appropriate knowledge and are supported in developing skills which allow them to make informed choices; leading to a healthy, safe and fulfilling lifestyle.
Drugs - Year group 5/6
Children held a discussion about drugs around the home and whether you should take things you might find, without knowing what they really are.
​
Year 6 discussed the names of drugs we know and sorted them into legal and illegal drugs. We discussed the advantages and disadvantages of some of these substances.
Anti-bullying
On the theme of 'Reach out' Reception to year 6 children thought about who we can reach out to when bullying occurs. Bullying is a theme consistently re-visited throughout the year to make sure children know who can help them and to call out unacceptable behaviours.
Gender
In year 6, we designed a toy for a nursery child. This then led to an in depth discussion on whether toys should be gender specific. We all agreed that toys are toys and can be played with by whoever enjoys them regardless of Gender.
Circle Time
Many lessons in PSHE are run as a circle time, giving each child a chance to speak and be heard
What do our children say about PSHE?
Displays
A range of PSHE based displays around school help children to explore their feelings or ambitions.
Emotions
​All classes have an emotion display to allow the children to learn and use age-appropriate emotional language. This is very useful when children are engaging in restorative conversations
Diversity within our School Community
We focus on the uniqueness of our individual pupils, their achievements and their contribution to their class community.