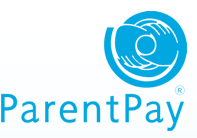 Ladybarn Primary School

Dream it, achieve it!
Meet our Local Governing Body
Jenny Gawne, Trustee, Co-Chair of Local Governing Body, Lead for Equality & Community
I am originally from the Wirral but have lived in Greater Manchester for since 2002, at University I gained a First Class degree in Sport Science and moved on to qualify as a teacher with a PGCE in Secondary Education. My daughters attend Green End School as did my partner and his siblings as children. As a Secondary School PE Teacher in Bolton, I have a keen interest in Education and Sport. I am passionate about pupils reaching their full potential and setting high aspirations for their futures. As such I work as a 'Raising Aspirations Coordinator' as part of my role.
​
You can contact the Chair of our Local Governing Body by emailing j.gawne@kingswaycommunitytrust.co.uk, or by writing to Jenny c/o Ladybarn Primary School.
Lisa Vyas, Executive Headteacher

I am Executive Headteacher working across the Kingsway Community Trust and have been a National Leader of Education since 2006. I have a strong commitment to working in Manchester and have taught in this area for the whole of my teaching career. I became headteacher at Ladybarn in 1998 and Green End in 2007, taking it from special measures within 7 months. I was in the first cohort of Primary school improvement partners and I have also mentored future headteachers through the Manchester Aspiring Leaders programme. I have a passion for working in urban schools to raise aspiration and self-belief of children and their families.
Cllr Chris Wills, Co Chair - Local governing body

I am a Councillor for Withington Ward, where I also live. I am one of the Council's Lead Members for LGBT+ issues. I work in Higher Education, as a university administrator, and have worked in this environment for over 15 years. I believe all children should have the opportunity to realise their full potential, and that schools have a fundamental role to play in this.
Being a Councillor takes up much of my spare time. However I do also enjoy travel, reading, the cinema and music. I try to keep fit and am currently learning to swim.
Alice Musgrove – Parent Governor Green End
​
I moved to Manchester to study nursing in 2002. After qualifying as an Adult Nurse I spent 10 years working for the Department of Infectious Diseases in North Manchester firstly as a Staff Nurse and later becoming a Hepatitis Nurse Specialist.
I led the Hepatitis Service for Prisons working in the 4 main prisons in Manchester before leaving adult nursing to become dual trained as a Children's Nurse. I now work full time as a Trainee Advanced Nurse Practitioner with Children's Community Nursing Team in Manchester working with children who have acute and chronic illnesses all over Manchester.
With my husband, Tom, I have 2 children who attend Green End Primary School. In my spare time I love spending time and sharing good food with my friends and family.
​
Lynn Birkinshaw, Staff Governor
I joined the Trust in 2008 as a class teacher with over 20 years teaching experience. I began my teaching career in primary schools in Scotland, and before joining the Trust I was a specialist teacher for children with autism. I am passionate about teaching and learning, and am committed to enabling all children to reach their full potential. I feel very proud to be part of the Kingsway Trust in serving the schools and communities of which we are a part. In my spare time I enjoy playing netball and with two Mancunian daughters enjoy watching Manchester City Ladies Football Team.
Joe Troop, Staff Governor - Ladybarn Primary
​
I joined the trust in 2015 as an NQT and, in my role as a floating teacher, have gained experience teaching across EYFS, KS1 and KS2. As a Mancunian born and bred, I believe passionately in the children of our community having access to the best educational opportunities and am committed to playing my part in ensuring this is achieved. In my spare time I am a (sometimes) keen cyclist and runner and am a season ticket holder for both Manchester City men's and women's teams.
​
Shannon Corcoran - Community Governor, Green End & Ladybarn

I have lived in South Manchester for my whole life and am passionate about promoting equality and supporting children and young people to thrive in education. I studied Psychology as an undergraduate and attained my PGCE in primary teaching in 2016. I taught in South Manchester for four years and completed an NPQ in Middle Leadership. I was Assessment and Mathematics lead across KS2 for two years while teaching Year 6. I then decided to retrain as an Educational Psychologist, as I wanted to better utilise my psychology skills to improve outcomes for children, families and school staff. I am now studying for my Doctorate in Educational and Child Psychology at The University of Manchester. In my spare time, I enjoy running with my partner and trying out new recipes, not always successfully!
Tim Elliott, Community Governor, Green End and Ladybarn

I moved to Manchester over 18 years ago to go to University when I was 18 from West Yorkshire and I have lived here ever since. I currently live in Levenshulme, where I have lived for the last 8 years.
I have worked for the Department for Education for over 2 years focussing on financial management and governance of open academies. I am looking forward to using my skills to benefit the local community in a place that I love, full of friendly people from diverse backgrounds and cultures. In my spare time, I enjoy exercising, gardening, walking my dogs with my partner Dan and meeting up with my friends.